Everything you'll need to bring with you on the trip of a lifetime.
A hiking trip in the Amalfi Coast is the trip of a lifetime. Below is a list of the essentials that you'll need to make your trip comfortable and safe.
Note: What you won't find in this list, are items that are obvious – casual clothes, personal toiletries and items of a personal nature. Please be aware that we'll be dining in establishments that require a tidy standard of dress.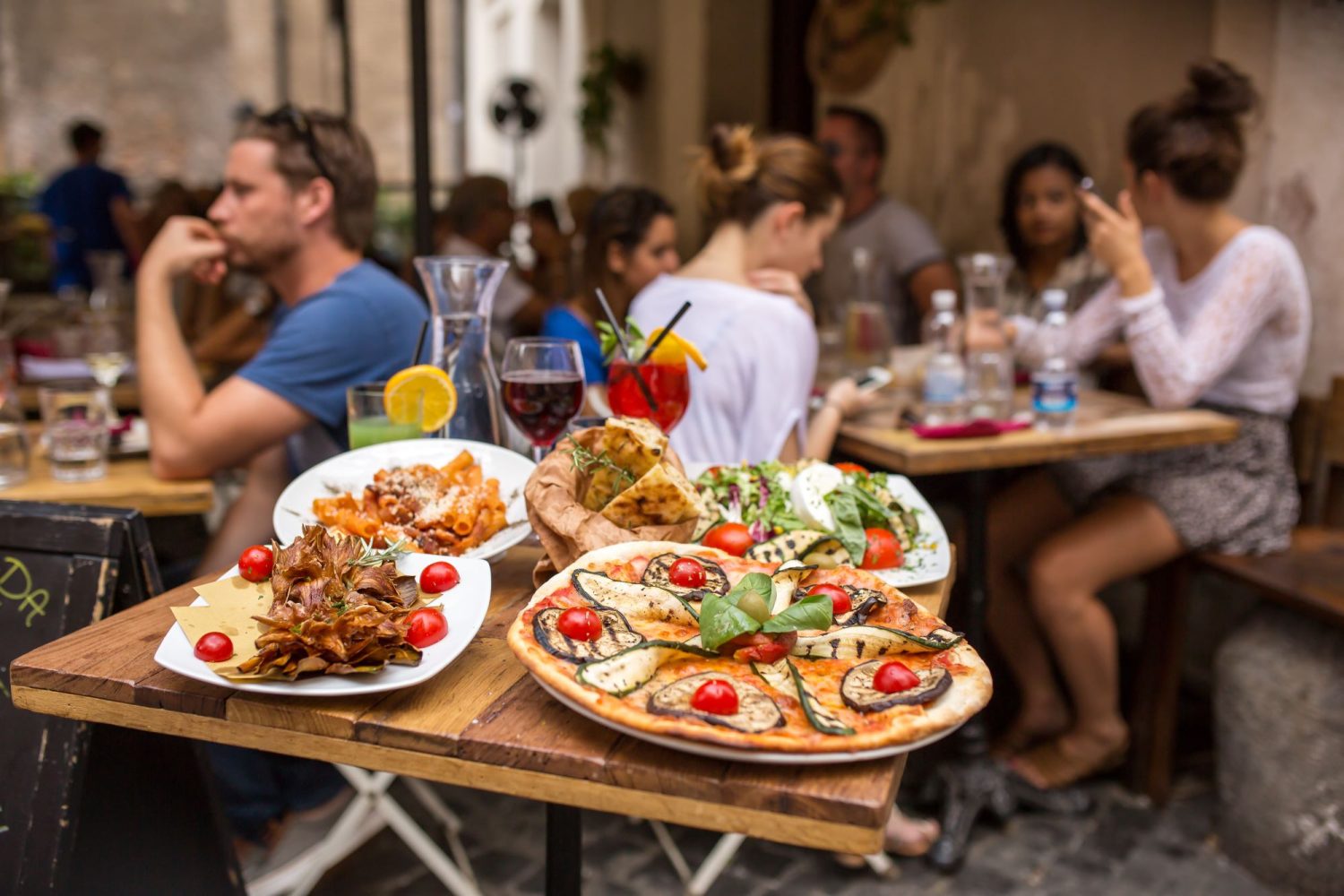 Even though you'll be in Amalfi Coast in either early or late summer, it can occasionally get chilly, and even rain sometimes!  So, layering is key. This popular hiking jargon just means wearing a couple of layers of clothing. Breathable clothing can help you to keep warm, dry (or cool)  and comfortable in changing conditions by removing layers depending on how you feel and the conditions you're in. Multiple thin layers will keep you warmer or cooler.
1 x Outer Shell Rain Jacket 
1 x Hiking Pants – lightweight. 
1 x hiking shorts – lightweight
1 x Fleece layer
2 x  Upper Base Layer Merino wool is best – 1 short sleeve and 1 long sleeve
2 x lightweight merino wool socks. These actually keep things cool, and they don't smell!
1 x Cap/Hat for sun protection
1 x Sunglasses
1 x Neck Gaiter, Buff or Bandana for sun protection on your neck.
1 x Hiking shoes. Make sure these are well worn in.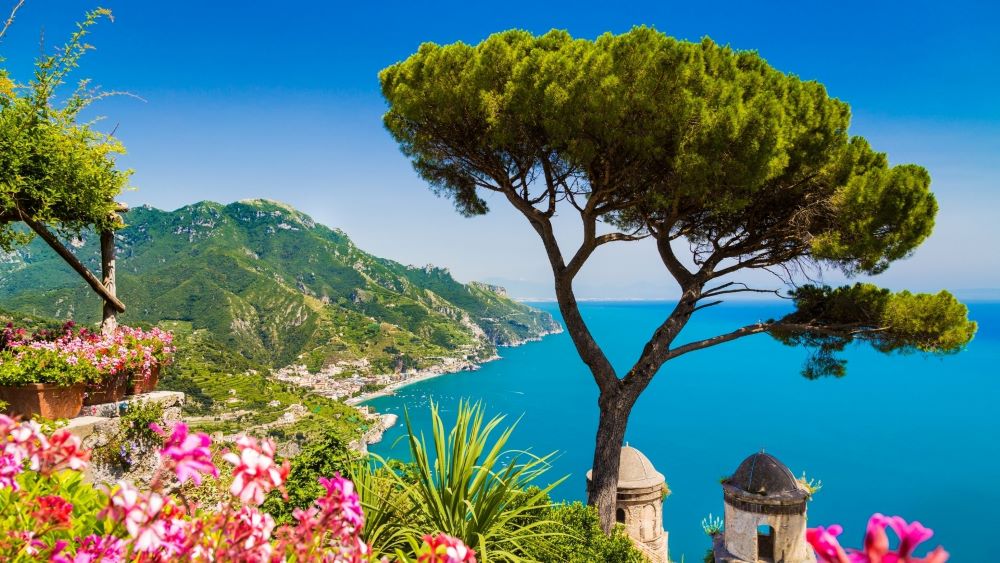 1 x Day Pack. 25-35 liters – you'll carry extra items of clothing in this pack, along with water, phone/camera and snacks.
1 x Pair of Hiking Poles – Optional. These are personal preference, but hiking poles can be very helpful on some of the steep descents we will encounter on the Amalfi Coast hikes.
1 x Water Bottle or Camelback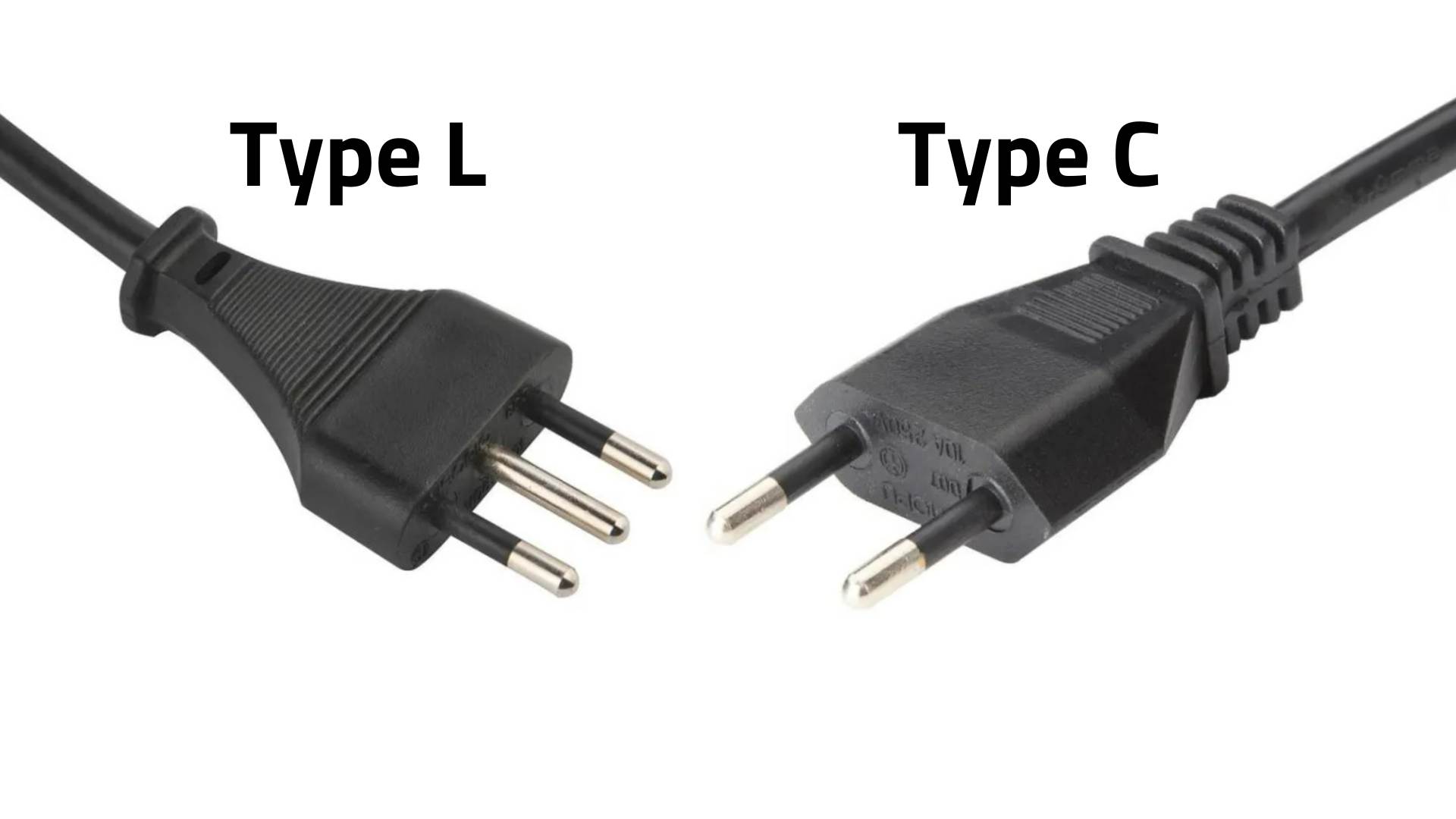 Personal and General Travel Items
1 x Camera/Phone
1 x Spare Memory Card  – if you have a camera.
1 x Travel Towel
Plug Adaptor Type L or C. Both of the pictured plug types are usable in Italy. Plug type C is the plug which has two round pins and plug type L has three rounded pins. If you are planning on traveling elsewhere in Europe, bring type C!
Travel Wallet
Heavy Duty Duffel Bag  – 100 litres.
Luggage Tags
Passport!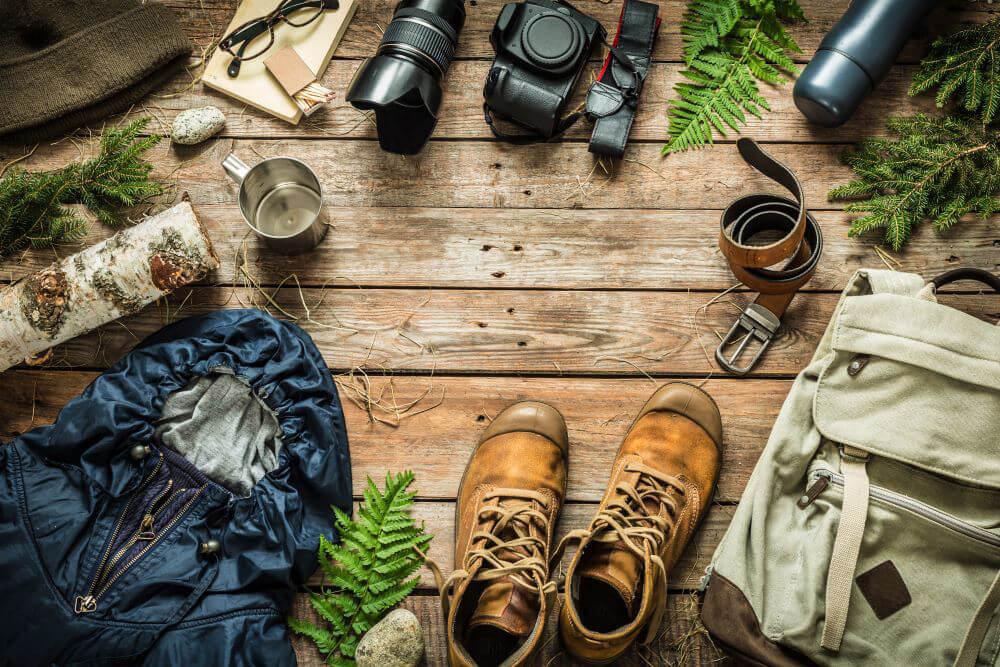 We've left out the obvious everyday items of clothing in this list. We'll leave that up to you. While you should pack efficiently, the stuff you'll wear while you're not on the trekking trail doesnt nessessarily need to be that different from what you'd wear at home. Nor will we tell you how many pairs of underwear to bring – we'll leave that up to you! But here's a few items that we reckon might be useful – take it or leave it…
1 x Synthetic or Merino Wool t-Shirt
1 x Long Sleeve Travel Friendly Shirt
1 x Lightweight Travel Friendly Pants
Casual Shoes
magic moments. make them count.