Everything you'll need to bring with you on the trip of a lifetime.
Hiking the Inca Trail to Machu Picchu is a trip of epic proportions. Below is a list of the essentials that you'll need to make your trek comfortable and safe.
With this gear list, keep in mind that you will have a porter allocated to carry the gear you'll be taking on the trek which has luggage weight limits. This means there is a 10kg per person weight limit per person that your porter will carry. Your day pack is additional. Your main luggage will be stored safely at our Cusco hotel, so you won't have accress to it while on the trek!
Note: What you won't find in this list, are items that are obvious and personal to you – casual clothes, personal toiletries and items of a personal nature.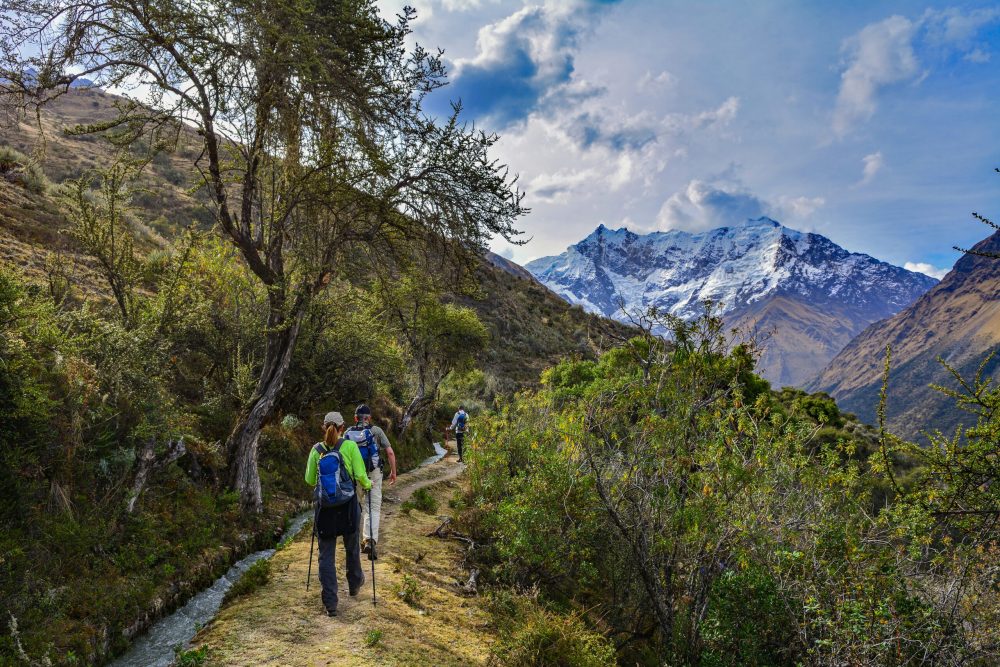 Essential Trekking Clothes
Layering is key, this popular hiking jargon just means wearing a couple of layers of clothing. Breathable clothing can help you to keep warm, dry and comfortable in changing conditions by removing layers depending on how you feel and the conditions you're in. Multiple thin layers will keep you warmer than a single thicker layer is because warm air is trapped between the layers acting as an insulator.
1 x Outer Shell Rain Jacket 
1 x Trekking pants
1 x Fleece layer
2 x  Upper Base Layer Merino wool or polypropelene – 1 short sleeve and 1 long sleeve
2 x Bottom Base layer – leggings (Merino wool or polypropylene)
4 x Merino wool socks
1 x Beanie
1 x  Midweight Merino or Fleece Wool Gloves
1 x Cap/Hat for sun protection
1 x Sunglasses
1 x Down Jacket. This jacket or parka should be heavily insulated with high-quality down fill. We recommend an overall parka weight between 1.5 and 2.5 pounds. For warmth, a hood is required. Down sweaters or light puffy jackets willnotbe sufficient.
1 x Hardshell Pants. Fully waterproof shell pants that must fit comfortably over your baselayer bottoms and softshell pants.
1 x Fleece Pants or Insulated Pants
1 x Neck Gaiter, Buff or Bandana
1 x Hiking Boots. Make sure these have ankle support, are well worn in and are waterproof.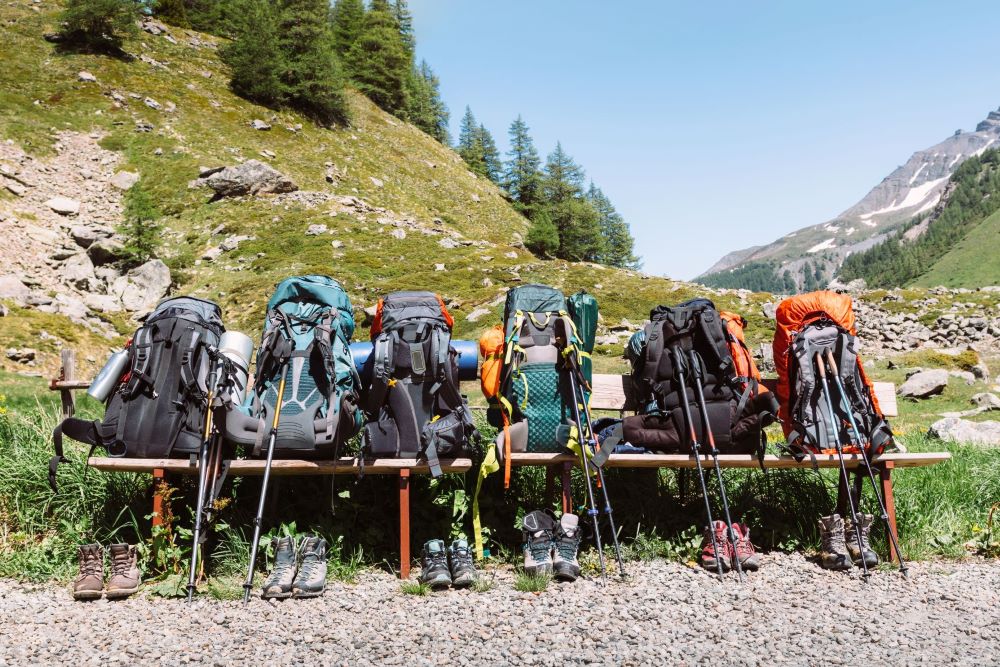 IMPORTANT! You MUST bring your passport with you on the Inca Trail trek. There is a checkpoint at the beginning of the trek where your passport is macthed with the permit issued to you. Make sure you enlcose this in a small ziplock or water tight bag.
1 x Day Pack. 25-35 litres – you'll carry extra items of clothing in this pack, along with water, phone/camera and snacks.
1 x Pack Cover
1 x flip flops or Crocs (yes – we said Crocs. They're actually very good)
1 x LED Headlamp with extra batteries.
1 x Pair of Trekking Poles
3-Season Sleeping Bag Depending on how cold you generally sleep, a 3-season bag will do the trick. If you don;t have a sleeping bag, ask us about a rental bag.
2 x water bottles You'll need to carry 2 litres of water each day (we'll provide boiled and treated driking water for you each day on the trek), so two 1 litre bottles or a hydration pack is what we recommend.
1 x small blow up pillow
1 x sleeping bag liner You'll only need this if you are renting a sleeping bag from us.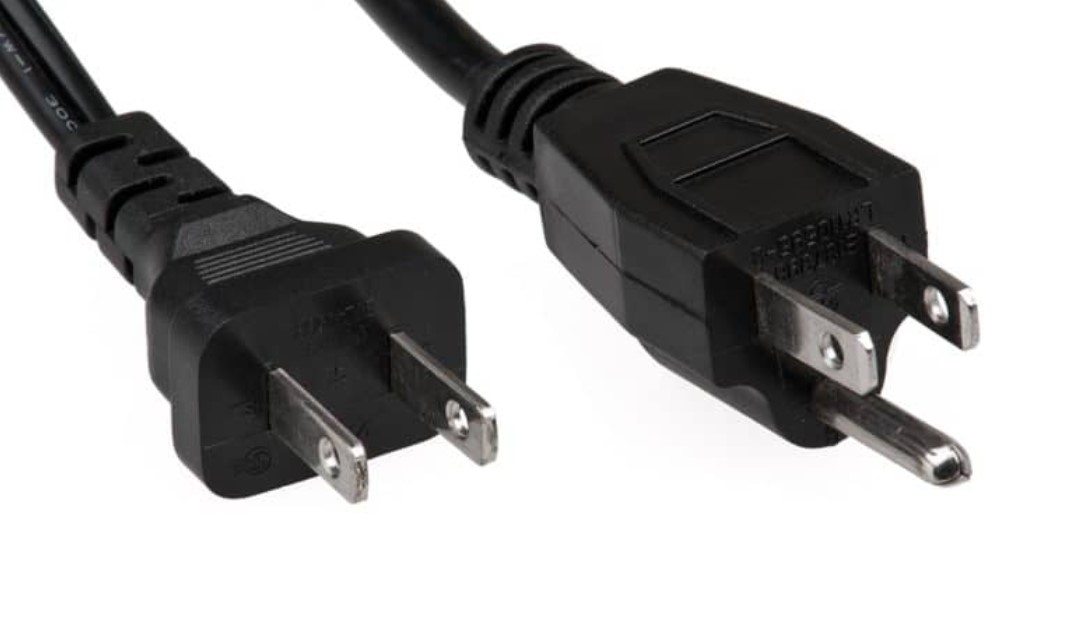 Personal and General Travel Items
2 x 1 Litre Bottles
OR
1 x 2-Litre Hydration Resevior
1 x Camera/Phone
1 x Spare Memory Card  – if you have a camera.
1 x Travel Towel
Ear Plugs
Plug Adaptor Type A and B. For Peru there are two associated plug types, A and B. Plug type A is the plug which has two flat parallel pins and plug type B has two flat parallel pins and a grounding pin – see the above picture. Peru operates on a 220V supply voltage and 60Hz.
Travel Wallet
Heavy Duty Duffel or Travel Bag  – 100 litres.
Luggage Locks
Luggage Tags
Passport!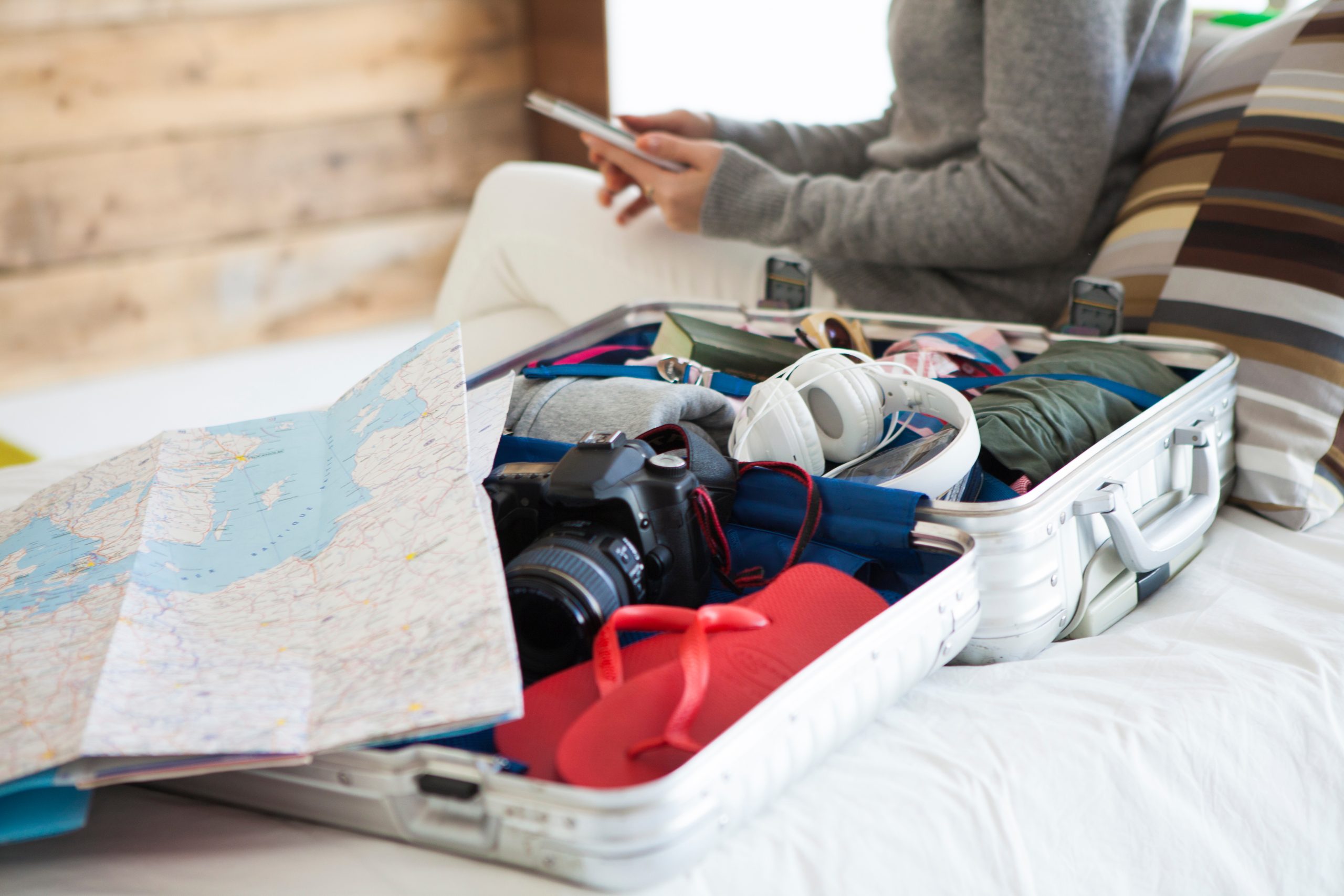 We've left out the obvious everyday items of clothing in this list. We'll leave that up to you. While you should pack efficiently, the stuff you'll wear while you're not on the trekking trail doesnt nessessarily need to be that different from what you'd wear at home. Nor will we tell you how many pairs of underwear to bring – we'll leave that up to you!
1 x Synthetic or Merino Wool t-Shirt
1 x Long Sleeve Travel Friendly Shirt
1 x Lightweight Travel Friendly Pants
Casual Shoes
magic moments. make them count.